When Students Become BookTubers!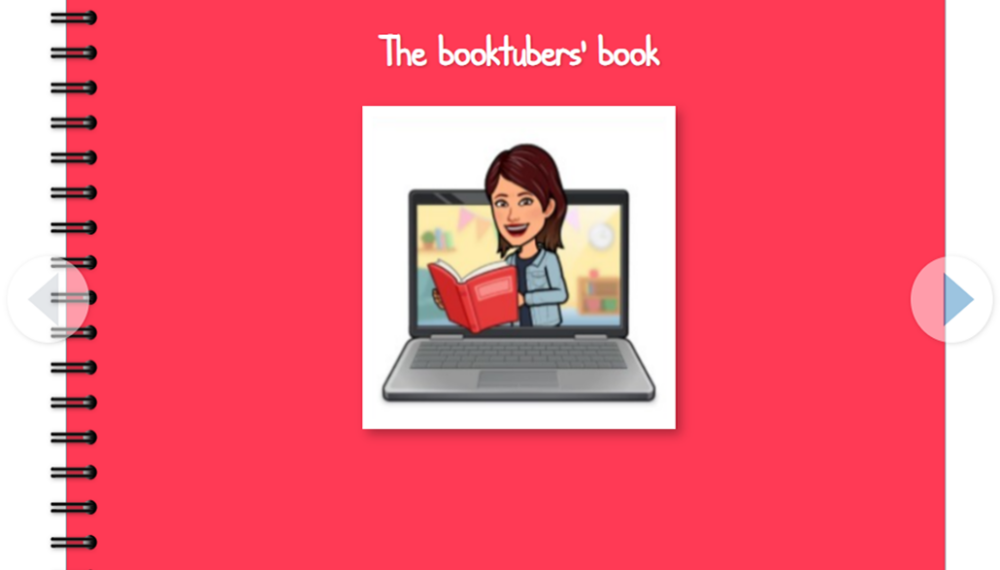 Maud, a teacher, encouraged her students to explore the world of BookTubers, the name for the community of literary reviewers active on YouTube. Using the ONE video recording tool, her students were able to practice a number of skills and share about what they had read.
For more than 10 years, the phenomenon of "BookTubers" has helped modernize the traditional book club. A contraction of "book" and "YouTube," the term refers to a community of avid readers who use their YouTube channels to discuss what they've learned, their favorite books, and their recommendations. Maud, who teaches fifth grade, drew inspiration from this idea to design an activity for her class.
"I created the 'BookTube' project last spring. The idea was to copy what YouTube is doing with BookTubers, a group of people who review books through quick videos that last a few minutes," explains Maud. This ingenious idea brings together a wide range of skills, including reading, understanding, and analyzing books; writing texts; giving oral presentations; expressing one's point of view; and more. It encourages students to work within a group project setting, help each other, and cooperate, and gives them the opportunity to become more comfortable using a digital tool. As an added bonus, the assignment also allows students to share the joy of reading their favorite works and take inspiration from their friends' recommendations when selecting their next books to read.
"It's a great tool to work on speaking skills!"
Maud explains, "We already taught them to summarize a book and give their opinion about it. Each student selected a book they had read during the year, and we focused on improving their oral presentation skills. We watched videos made by BookTubers and studied how they did it—when they looked at the camera, when they showed the book, when they looked up to speak clearly, etc." After learning about what went into a good video, the children then learned how to speak in front of a camera. "The video recording tool in ONE is really handy because you can record a video several times. It's a great tool to work on speaking skills! They can watch themselves and think, 'I messed up, I'm going to try again,'" says the teacher, who, after singling out the best videos, uploaded them into a shared Multimedia Notebook called the "BookTubers Notebook."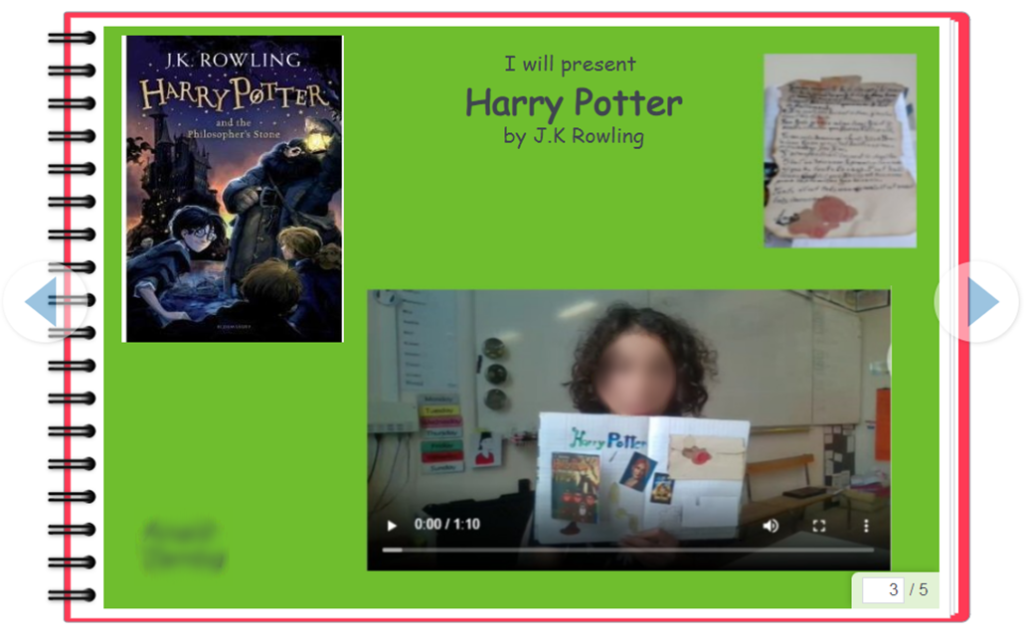 "It's a great way for kids to learn. They realize that what they see on TV or YouTube is polished. And many of them want to be 'YouTubers' when they grow up, and they realized it's a skill that you have to learn—that it's a job. There's a whole technique to speaking in front of a webcam, framing the shot, holding the viewer's attention, etc.," she continues. The assignment might have even inspired students to pursue future careers. Some members of the class designed their own "BookTuber" Multimedia Notebook to present not just one but all of their favorite books. "I'd do this assignment again next year in a heartbeat," says the teacher.