ONE's key features directly on your smartphone
Simple and intuitive app
Instant notifications
Available with all versions
Get parents involved in class events
Planning on a field trip? Did your students participate in a painting activity? Teachers can easily publish photos and videos from their phones or computers. Parents can keep track of what their children are learning. The Blog app on ONE Pocket combines communication and education, fostering increased parental involvement.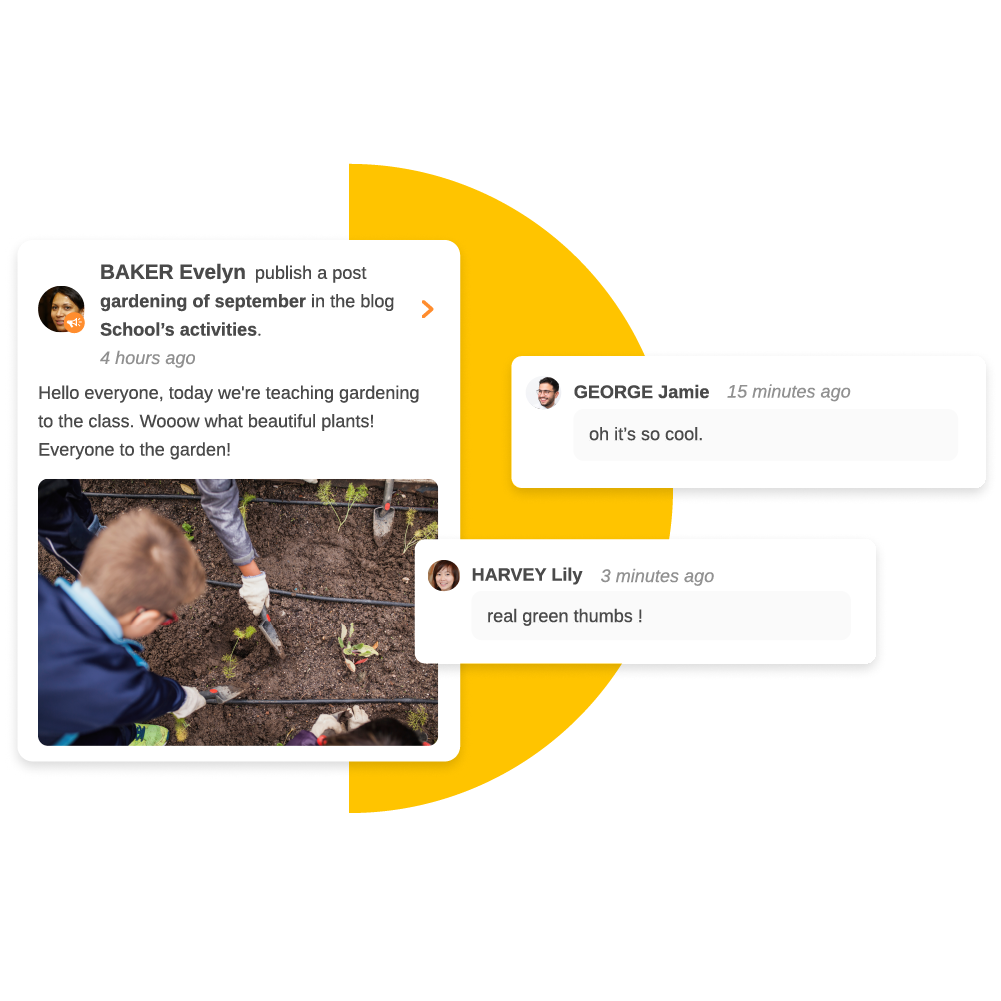 Communicate more effectively with everyone or on an individual basis
Need to send out a message via Schoolbook about the next trip to the swimming pool? Parent can view and confirm that they've read the message directly from ONE Pocket. Do you have a message that still needs to be confirmed? Teachers can send out reminders to parents with one click. Quick access to the Mailbox makes messaging easier and more direct.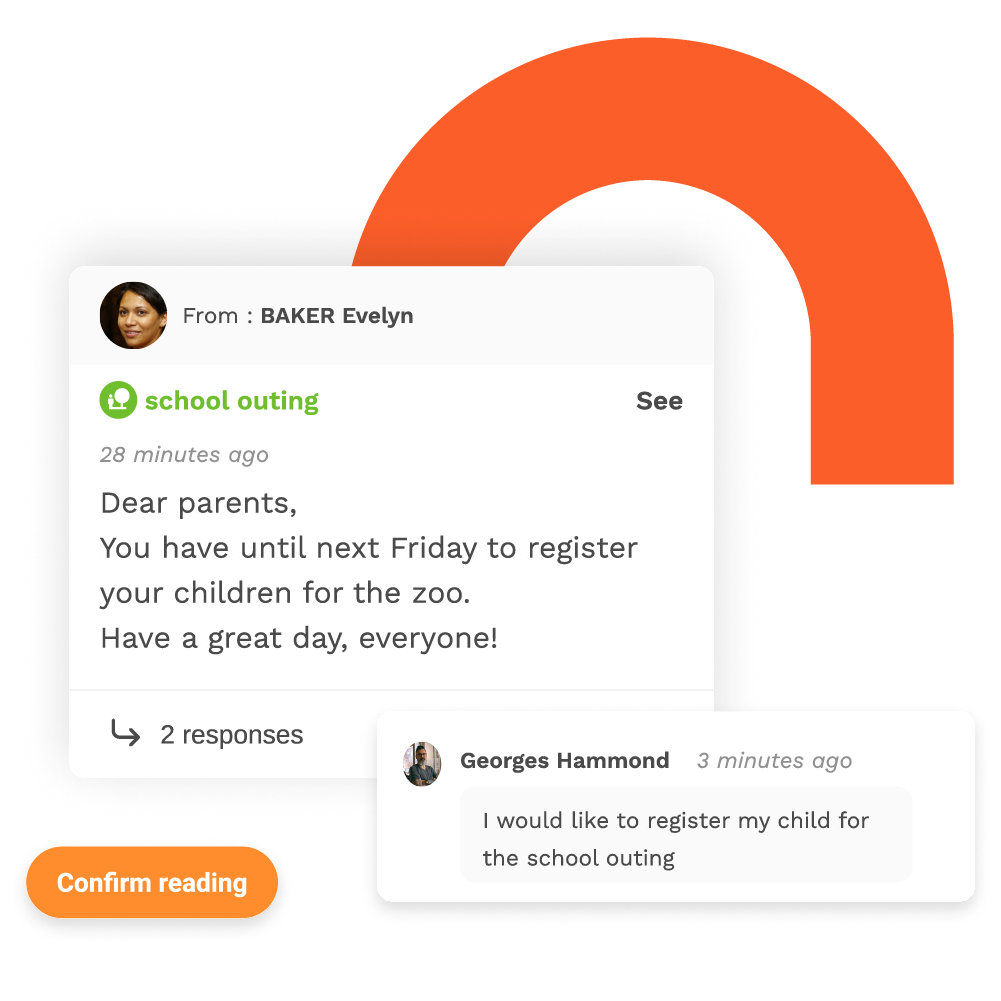 Share assignments through the Homework Notebook
Once students return home, they can keep learning by reading a story or working on a math problem. The Homework Notebook app, which can be accessed on ONE Pocket, provides better visibility for parents and improves continuity for absent students.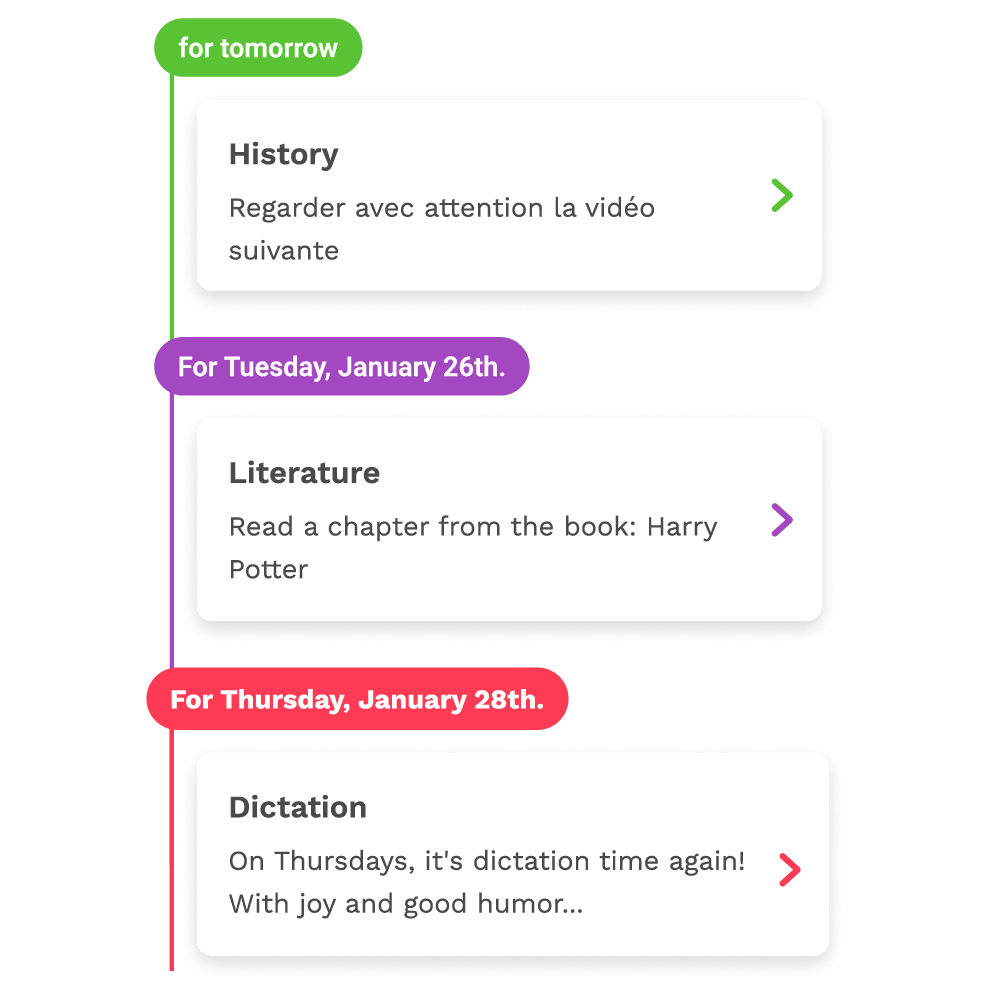 A customizable app
Are you in the market for a truly personalized solution?
Our mobile applications are available as custom white-label solutions, in addition to our hosted and ready-to-use offers.
Whether you're interested in personalizing your colors, name, or logo, we can provide an app that is custom-tailored to your needs.