ONE's key features directly on your smartphone
Simple and intuitive app
Instant notifications
Available with all versions
Get students more engaged in their school projects.
Are you interested in setting up the eco-representatives' blog? Do your students want to flex their journalism muscles during their field trips? With the Blog app, teachers and students can easily publish content in the form of text, videos, and images. They can share what they've created in just a few clicks. All recipients are then notified on their phones and can read and comment on the latest posts. With the Blog app on NEO Pocket, students can become active participants in their education!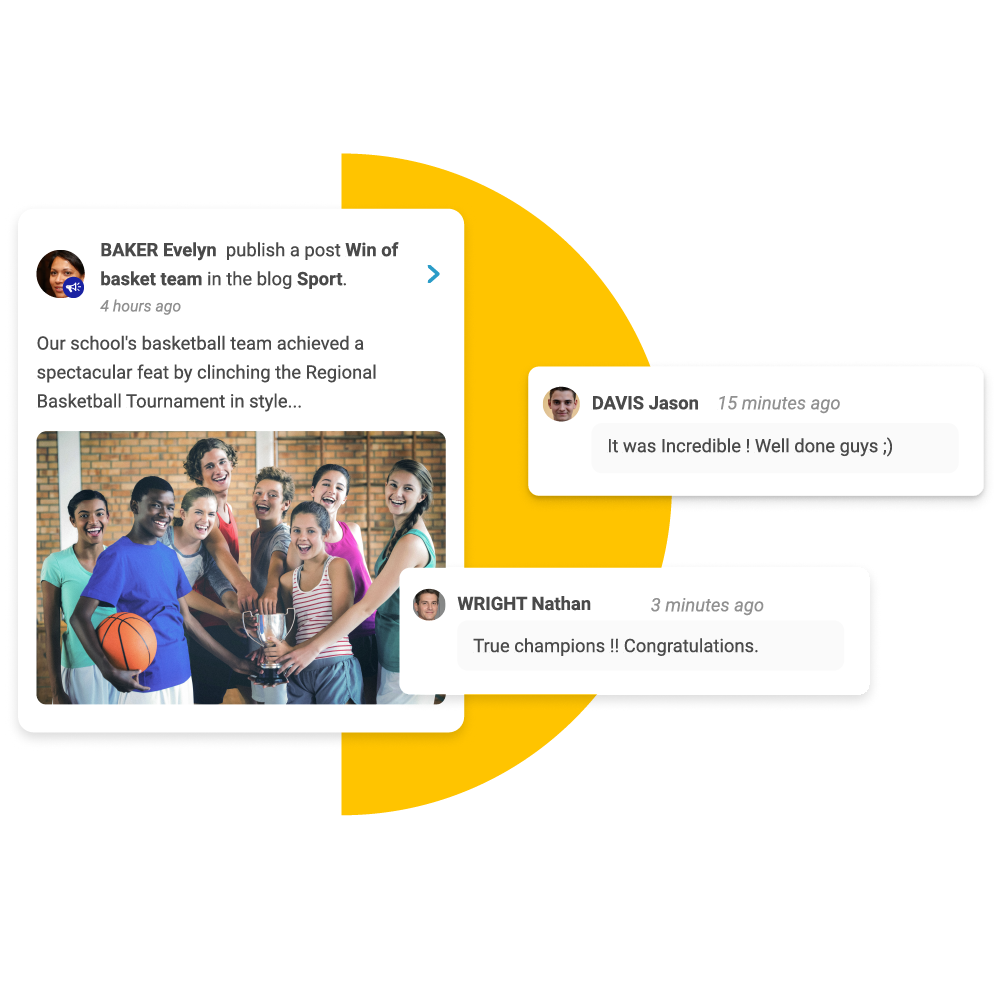 Communicate more effectively about school activities with students and parents
Use the News app to keep everyone in the school community up to date with the latest happenings, including cafeteria menus, unexpected closures, upcoming open houses, and more. Students and parents receive notifications about any new posts, ensuring they stay in the loop. If you need to communicate on a more individual level, open the Mailbox app with a simple click.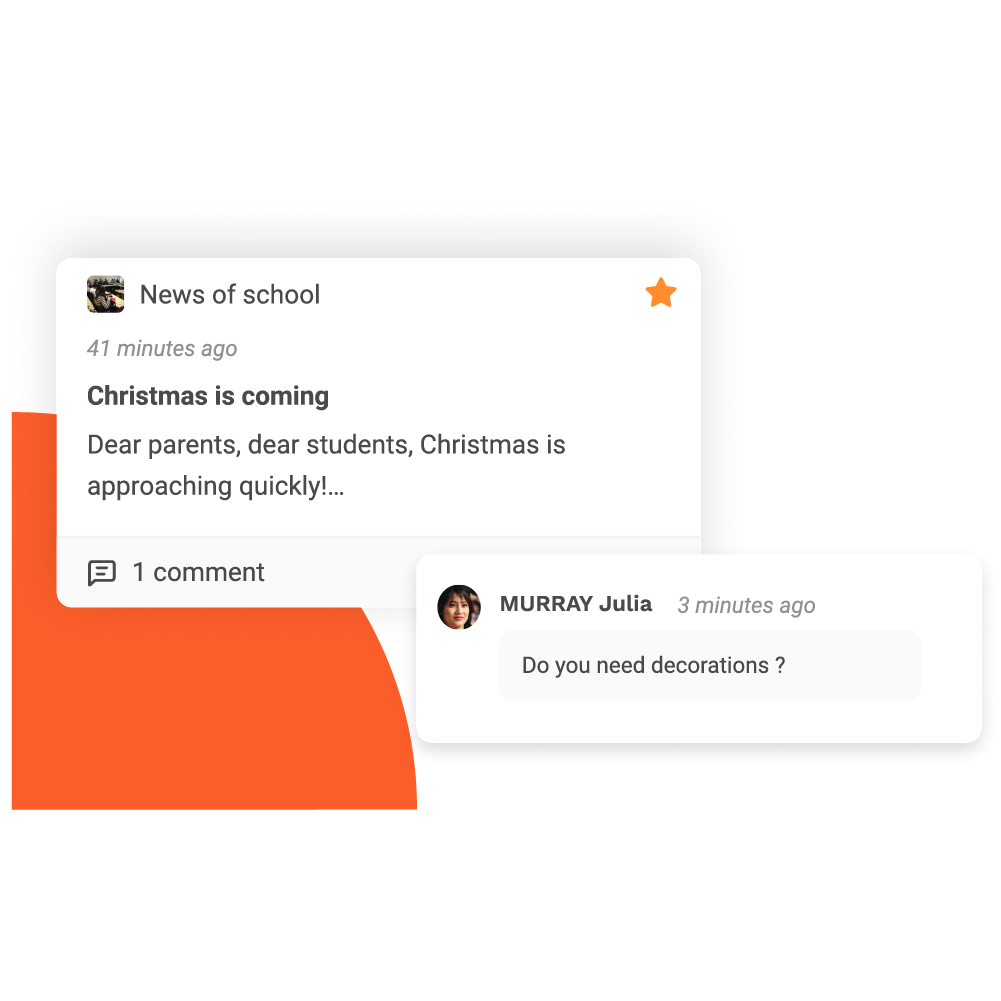 Simplify access to courses and resources for you and your students
Store lesson plans, administrative documents, and educational resources in your Filespace. You can easily open and view these documents directly from the NEO Pocket app. Is your school a part of GAR? Excellent! With NEO Pocket, you can access the Media Center right from your mobile phone.
A customizable app
Are you in the market for a truly personalized solution?
Our mobile applications are available as custom white-label solutions, in addition to our hosted and ready-to-use offers.
Whether you're interested in personalizing your colors, name, or logo, we can provide an app that is custom-tailored to your needs.