Optimize Your Study Time with NEO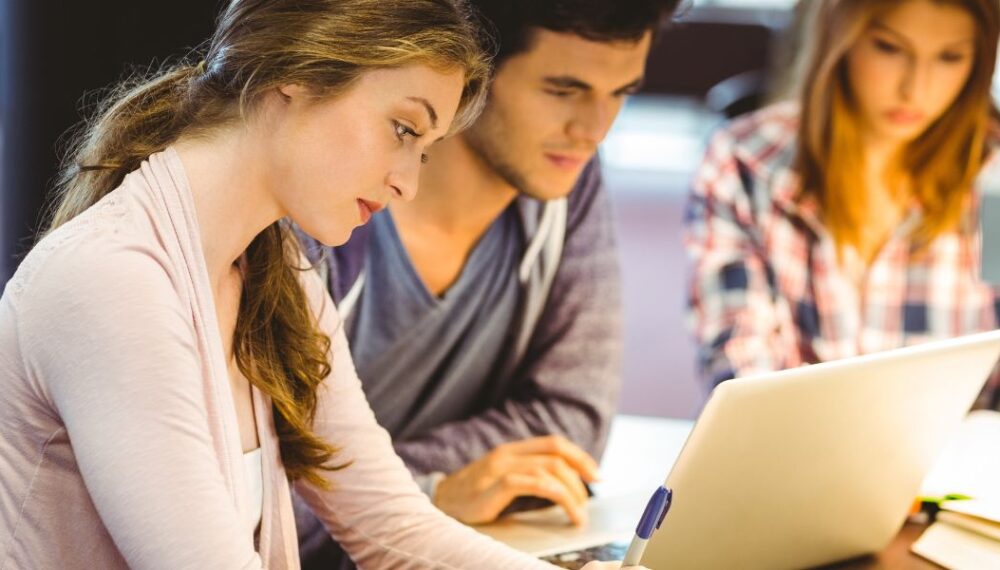 It is important students are prepared and organized ahead of an exam. Thankfully, NEO can make test prep easier. Share these tips to help them optimize their study time using the virtual learning space.
1) Sort your subjects
Step one: Separate your notes by class, and do the same for all your documents, including any videos, PDFs, or maps your teacher might have provided. It won't help you much if you realize you're missing materials the day before the test. The Filespace app lets you create folders and sub-folders. You can make one for each subject and keep all your files in the same place throughout the year. Teachers can also share resource folders with their students.

2) Make a study schedule
It's important to plan out the time you'll need to dedicate to each topic. That way, you won't be caught off guard by the amount of information you need to study. With the Calendar app, you can create a study schedule all the way up to the fated day of the exam. You can also share your schedule or an event with a friend and organize a study session, for example.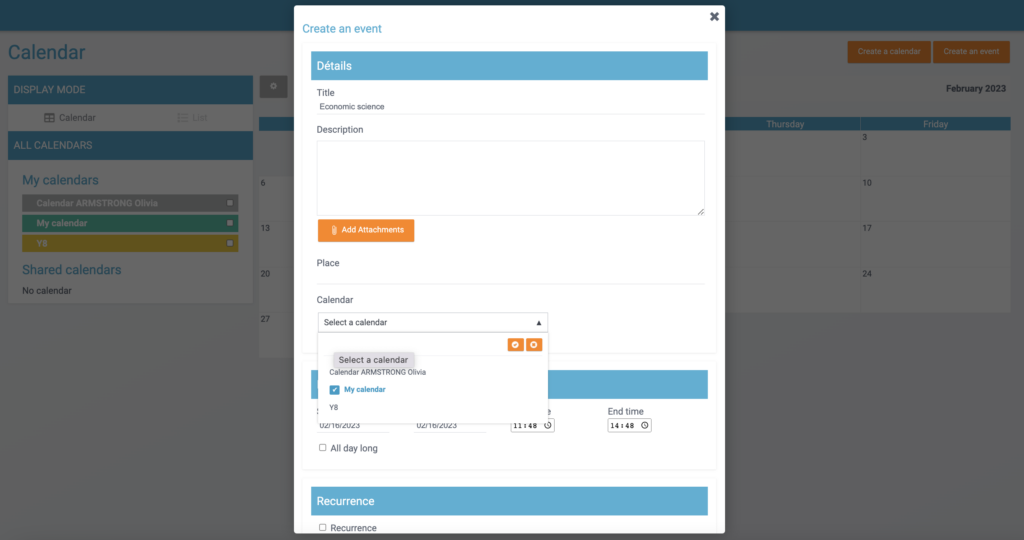 3) Use the Collaborative Wall so you don't forget a thing
The Collaborative Wall can be used like a virtual memo board. Whether you need to borrow a book, complete an exercise, or fill out a worksheet, everything you need to do can be pinned to the wall so nothing is left to chance. A variety of media formats, including sound, images, text, videos, and more, can be added to your notes. Students can also share their Walls with friends and fill them out together.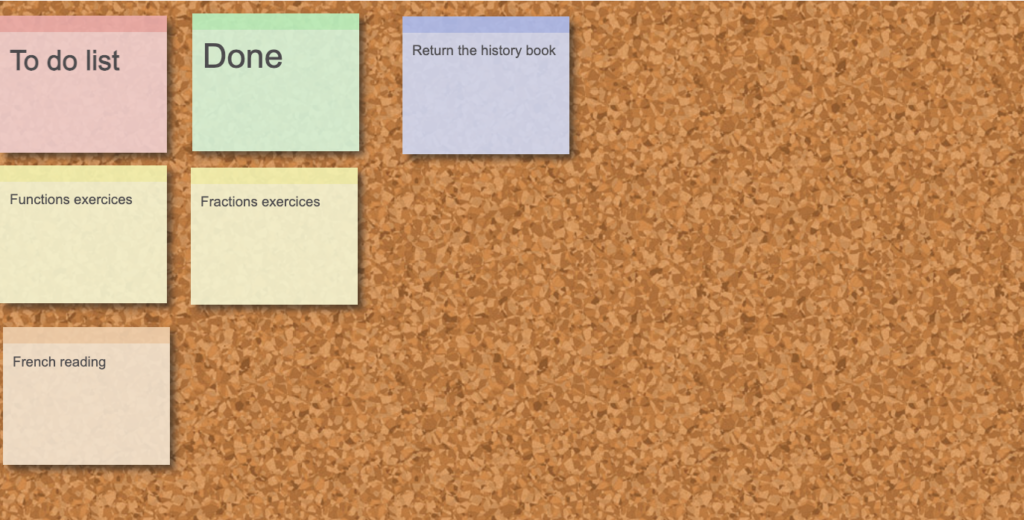 4) Organize your ideas with Mindmap
The Mindmap app lets you depict a lesson visually in the form of a branching diagram. Start by writing down major ideas in the form of keywords, then analyze how they are connected and place them on the Mindmap. This approach will help you break down complex ideas and understand them more easily. A Mindmap also calls on your visual and spatial memory, which is a great way to learn a lesson once and for all!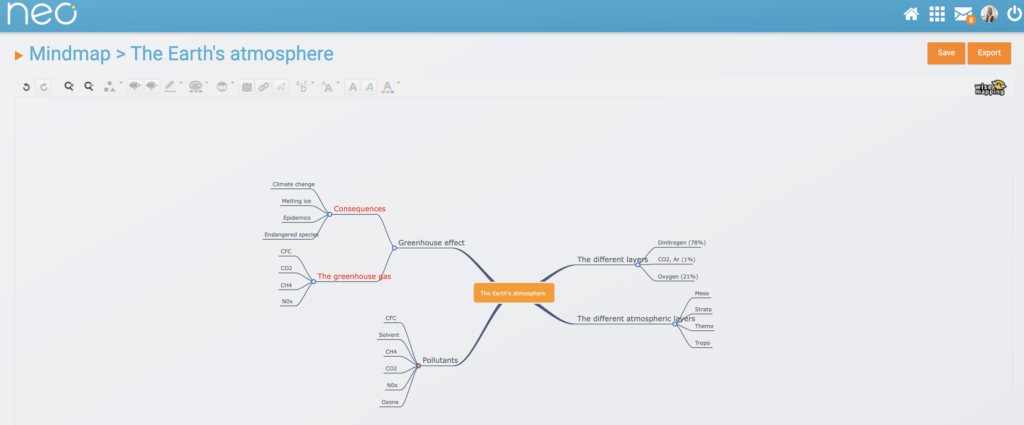 5) Memorize lessons with the Voice Recorder
You can remember your lessons even better by exercising your different types of memory. With the Voice Record app and the NEO virtual learning space, you can record yourself reading your notes out loud. Better yet, you can summarize a lesson in your own words and synthesize what you've learned. Once you download your recordings, you can swap out your normal playlist for your study clips and listen to them on repeat on your way to school.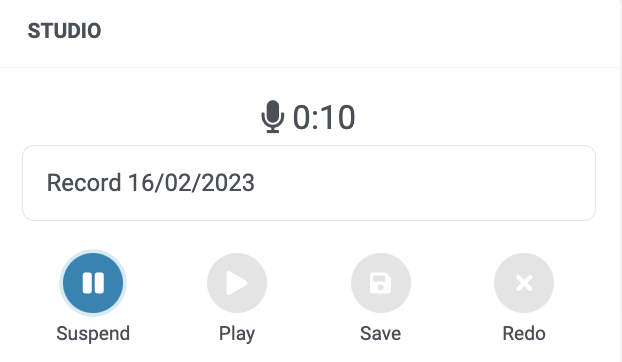 6) Break it down with Timeline
The Timeline app lets you lay out a series of events on a line symbolizing the passage of time. What better way to study history? This is the most obvious way to practice with Timeline, but there are tons of unique ways to use the app too. You could plot out the steps for a specific process, note down the events in a biography, or make a list of different schools of thought—the skies the limit!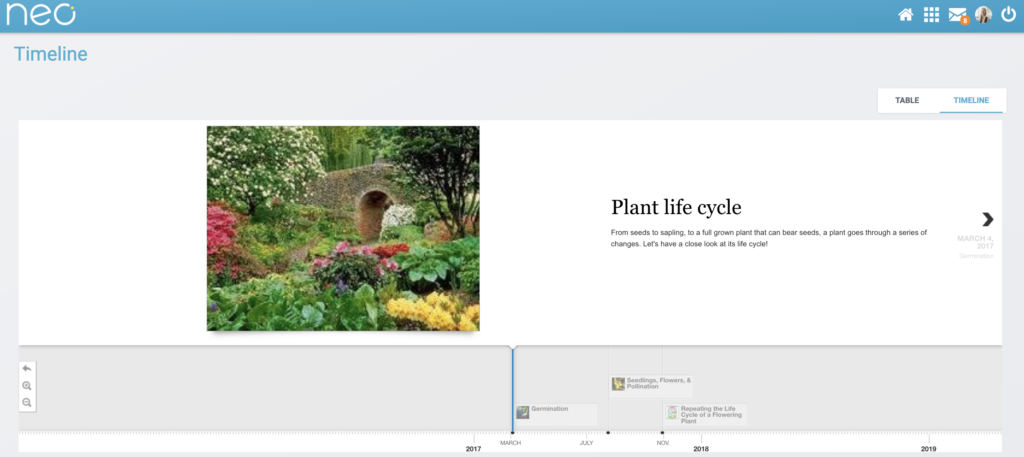 7) Give each other a helping hand!
All content created using the apps on NEO can be shared with other users. With the Pad, group members can work on the same project simultaneously while also using the chat function. Your elementary school students can edit their work together and share their study notes and recordings. High school students can also ask their teachers questions directly through NEO's virtual learning space.