ONE in Preschools: "It's Exactly What Our Preschool Was Missing"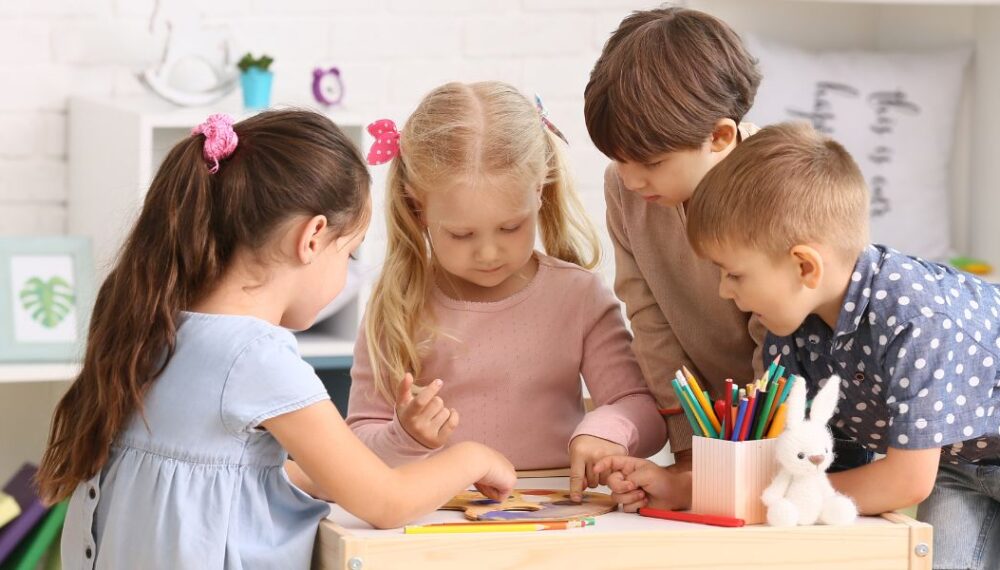 Marie-Claude Marie-Françoise is the principal of Les Caramboles Preschool in the Saint-Paul 1 district in Réunion. As she often explains to parents, "ONE lets you be a fly on the wall in your kid's classroom." This is very reassuring to parents of preschool-age children. The principal has been using ONE for the past year, and everyone in the school's eight classes has started using it. From connecting with families to using it in class, at home, and throughout the school, she tells us how ONE has helped her communicate and go about her day-to-day routine at her preschool.
At the school, all teachers contribute to a blog in lieu of the traditional daily workbook, and they can easily add photos and videos to it as well. "Each student used to have a workbook, and the teacher would make copies of the photos from the week that explained what happened in class. It was pretty burdensome, and parents didn't necessarily read through it every time. They switched to using the blog, which is much more engaging for the parents," explains Marie-Claude Marie-Françoise. Teachers can ask parents to check out the blog and talk with their children about what happened in class. "With respect to learning, the blog helps with vocabulary and really gets the parents involved. It's neat, and it's exactly what our preschool was missing up until now."
Family homework time with the Multimedia Notebook
The Multimedia Notebook is the other application that teachers really enjoy. In a preschool setting, it transforms into a songbook—much to the delight of children and adults alike. "Before, we would make copies of the lyrics, the kids would color on them, and that would be it. Now, with the ONE Multimedia Notebook, we can incorporate video and include the words too. It makes it a lot more fun. Parents can practice the songs over the weekend with their kids. They are really enjoying it," says the Les Caramboles principal. The teachers also use the Multimedia Notebook for math lessons as well as the Exercises app. When teaching the entire class at once, they can project what they uploaded to ONE using an interactive digital tablet.
"ONE has helped us maintain a great dialog with parents"
To get parents involved and encourage them to use ONE, Marie-Claude Marie-Françoise explains how to use the educational social network from day one. She communicates a lot with families, and she even makes a poster to help them activate their accounts. The principal and her assistant also help parents who are less tech-savvy, providing advice if they have sign-in issues or if they lose their passwords. Thanks to their efforts, only seven families have yet to sign up out of 293 parents! Until they sign up, the team prints out forms, which is a feature available in the Schoolbook app. "ONE has helped us keep up a great dialog with parents. You can really feel the difference—the energy has changed. Now that the pandemic is in our rear mirror, everyone is happy to be back, and we have to communicate with each other. I think ONE has helped make that possible."
Easier communication and administrative tasks
On the practical side of things, Marie-Claude Marie-Françoise enjoys using the Schoolbook to send parents urgent and important information, like updates about meetings and field trips. The app's read receipt function is a big hit in particular. As for the teachers, they like using the Rack to send evaluations to parents. No more time or paper wasted with the printer! If families need administrative documents, like a certificate of school attendance, they can download them from ONE with a single click. If their child is absent from school, they submit an excuse via email. Every week, the school principal sends out the cafeteria menu and other regular updates through the News app. In the school admin blog, she writes about what makes up day-to-day life at the preschool, like the next bake sale, sign-ups for the recreation center, information from by City Hall about the National Education Plan, or elections for parent delegates.
"ONE lets us refocus everything"
ONE has also become the teachers' favorite way to communicate internally. "During the lockdown, we learned how to work with digital technologies. We were using lots of different tools and were getting a bit overwhelmed with them all. ONE lets us refocus everything, and teachers can tell themselves that ONE is for work and everything else is for home." The teaching team communicates with each other through the Inbox and can use the Rack and Filespace to share documents. "We just learned about the Calendar application, and we love it." Marie-Claude Marie-Françoise also doubles as a digital technologies instructor. "Yesterday morning, we did a special ONE training session to introduce new teachers to the tool. We try to show them everything they can do with it. We're lucky in our team. They're really engaged, and they often ask me how they can do this or that. Our good login rates are also due to the fact that the teachers upload new content."