New on ONE Pocket and NEO Pocket!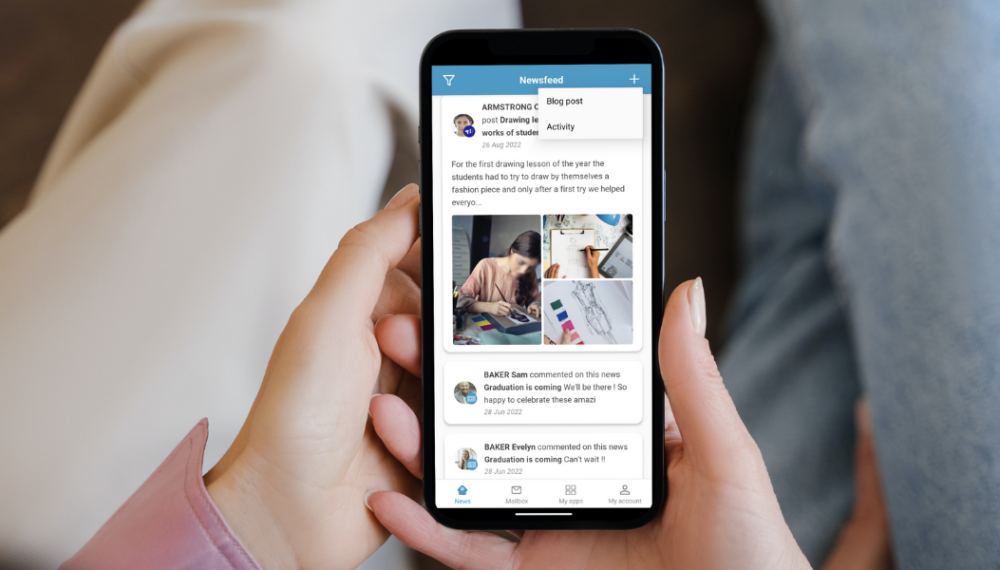 New applications and improvements are appearing on the ONE Pocket and NEO Pocket mobile apps. They will allow you to stay informed, manage attendance, and schedule homework easily.
Don't miss any news from your school
The News app is now available in ONE Pocket for primary school and NEO Pocket for secondary school. In the family of communication applications, it was the last one that had not yet been rolled out to the "My Apps" section. It offers a streamlined way to stay updated and lets you comment on the go.  Essential for keeping up with school news, this app is particularly popular among middle and high schools. The latest updates pop up promptly in the enhanced notifications on the homepage's newsfeed. You can tap on them to delve into the full details via the mobile app.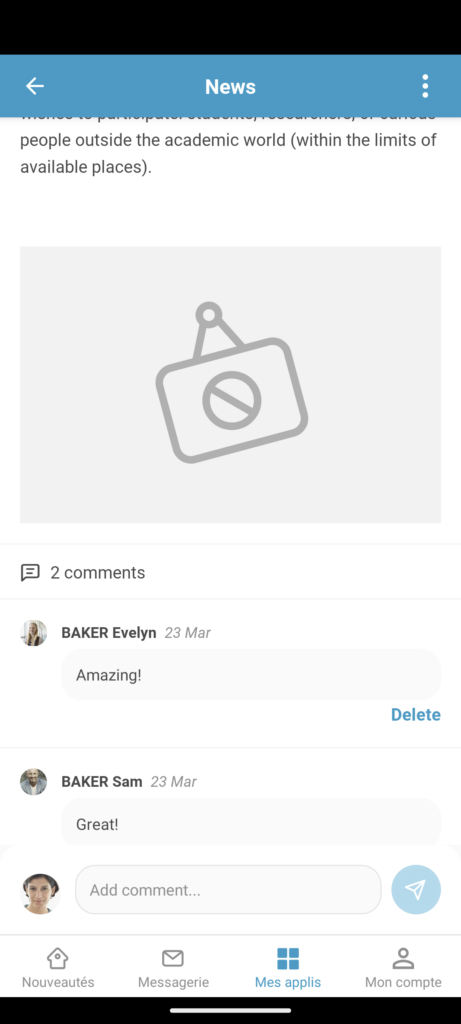 Take attendance right from your phone!
We brought this up last spring: the Attendance app is a game-changer for school routines. It's exclusive to institutions subscribed to our "Ultima" package. In just a few taps, teachers can check attendance seamlessly. If a student is marked absent, their parents get a heads-up. Parents can also report or adjust an absence and even track attendance patterns.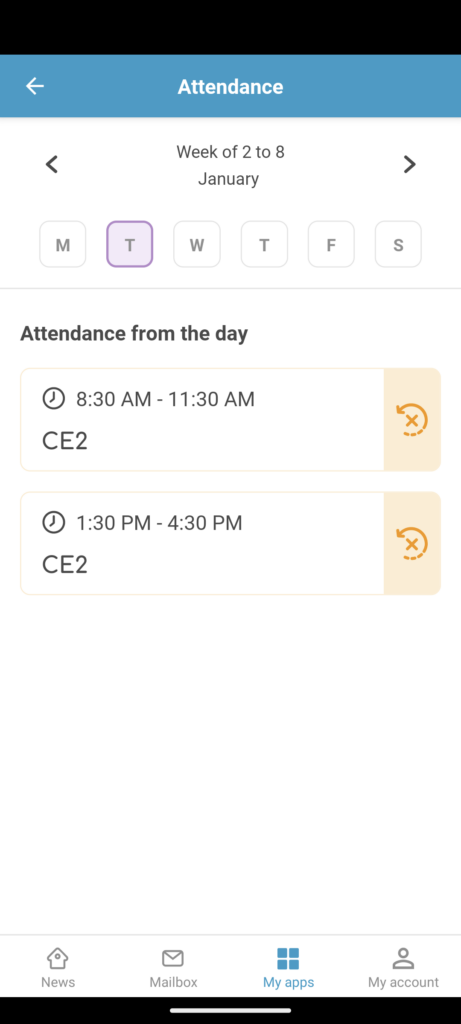 Assign homework from anywhere
Following the blog post feature, the "Textbook" app now boasts a content creation tool on ONE Pocket! It operates just like the Blog: hit the + icon at your screen's top right, either in the app or the Newsfeed. This makes it a breeze to map out the week's tasks and distribute assignments to students.
A fresh look for the user profile
Your profile, accessible via "My Account," has had a stylish makeover. The design is sleeker and much more contemporary. Now, it prominently displays moods and catchphrases, and your personal info and linked institutions are easier to spot. What's the cherry on top? Suppose you notice in the newsfeed that Lucas has updated his mood on the app to "sad." Clicking the alert brings up his contact card. You can shoot an email straight to Lucas or even his parents. It's a prelude to the soon-to-be-introduced "Directory" feature in your mobile apps.