NEO, a comprehensive collaborative network that complements your school community tools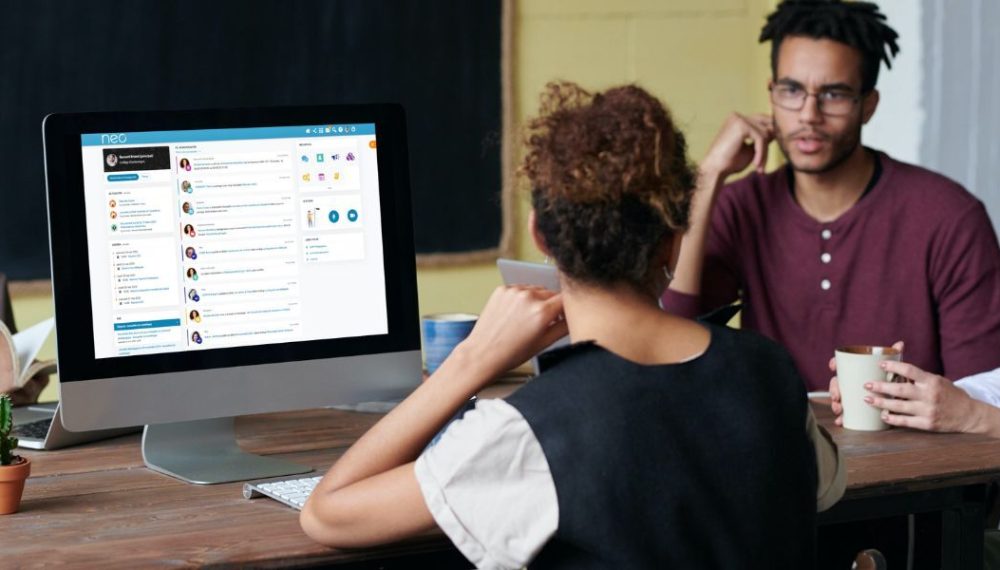 NEO is more than just an administrative platform; it is primarily a collaborative network that provides multiple applications for effectively managing the school environment. Depending on which tools your institution uses, NEO can also easily integrate with other school community platforms such as Pronote or Ecole Direct.
Organizing your school community has never been easier!
By offering a range of applications specifically tailored to middle school and high school teachers, NEO simplifies day-to-day classroom management tasks. With the Attendance app, you can start your day by taking roll and sending it to your admin office directly from your mobile phone. You can then assess your students and easily keep track of their progress with the Skills app. Share the results with your colleagues and create exportable report cards to add to students' record. Follow up by assigning homework and classes with Homework Notebook. Do you need to reserve a room and equipment? No need to run to the principal's office. With just a few clicks in the Reserve Resources app, you're all done!

You've got it down! With NEO, you get a complete and user-friendly solution that saves you time and lets you focus on the most important thing—teaching!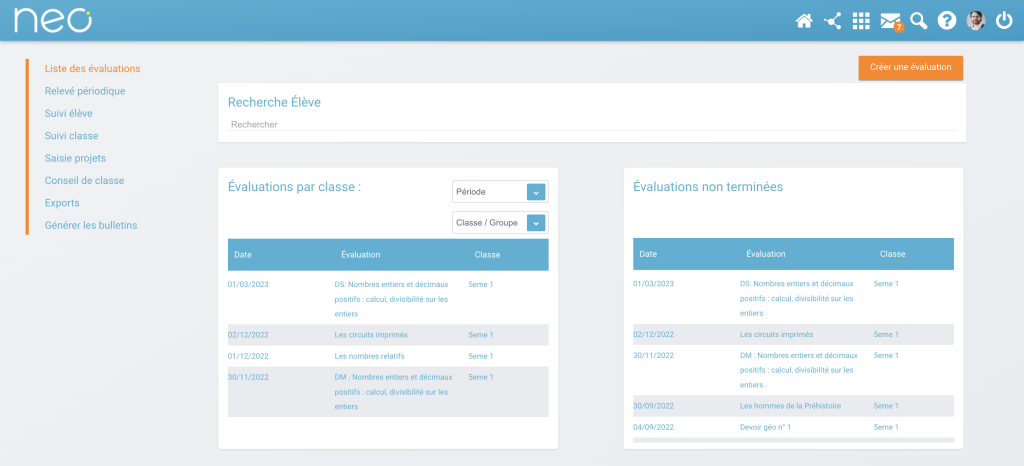 Communication and education above all else
With NEO, creativity and mutual support take center stage. Whether reviewing history lessons with a Timeline, organizing ideas with a Mindmap, brainstorming on a Collaborative Wall, or practicing with Exercises, students learn by actively engaging with the material. As a teacher, you can create exciting lessons and exercises enriched with multimedia elements such as photos, videos, sounds, and images. NEO not only offers communication tools such as Mailbox and Forum, but also takes things a step further by making sharing a core part of its operations. Each resource can be shared so you can collaborate, view documents, or leave comments. Your class can revamp the traditional presentation by creating its own encyclopedia that the entire school can read with the Wiki app. Parents can leave comments about your field trip to the museum on the Blog app. You can also send out key information with the News feature. In short, you can share and communicate without limits, all within a secure and trusted environment.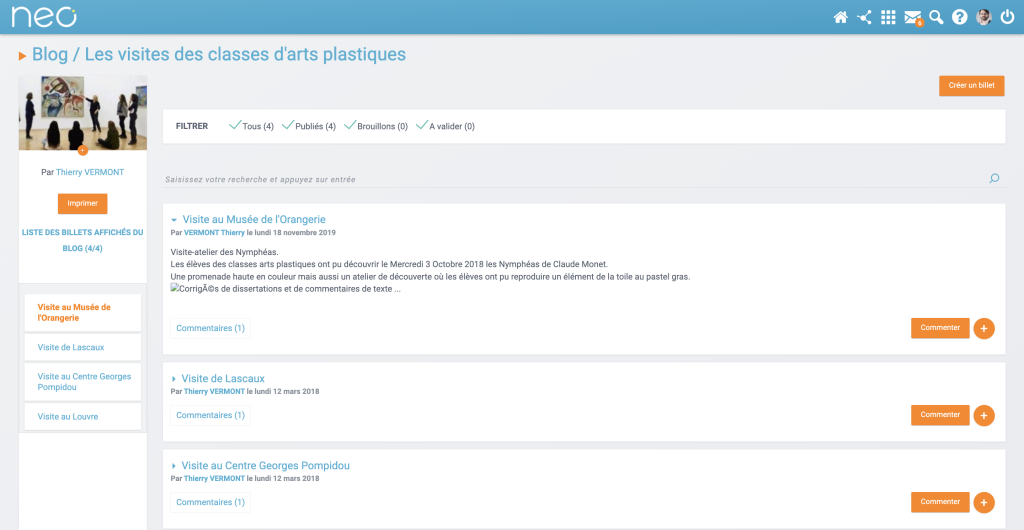 Already have your preferred set of school community tools? NEO is complementary and compatible!
Does your school already have its own set of school community tools? We understand that you might have specific needs and established routines. That's why we offer the flexibility to seamlessly incorporate complementary tools directly within the NEO interface. If you use Pronote, for example, you can access the platform from the Logbook app, which is also available on the NEO Pocket mobile app. With Logbook, you can easily see your grades, absences, unexcused tardies, and homework, which is scheduled in your Pronote homework planner. NEO lets you centralize all important information about your educational network.