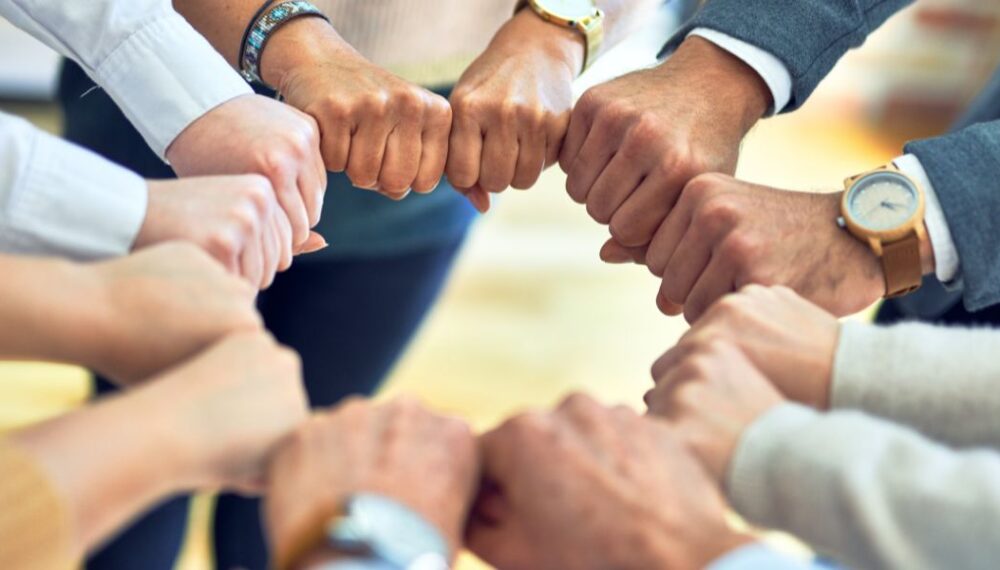 Working as a group lets you turn collective intelligence into a key part of the learning process. This type of engaging and enriching activity encourages students to cooperate and get involved to do their part. The digital tools available to students on NEO are designed to make group work easier. You can coordinate group projects within a single class, an entire high school, or even among several schools.
An online platform designed for collaboration
Designed to operate as an educational social network, NEO is inherently collaborative. Each application lets you share content through the platform and allow several people to work on the same project and leave comments simultaneously. Group work is a great tool, no matter the discipline. For example, you can ask students to create fact sheets about countries, animals, or natural phenomenon, or ask them to write biographies about celebrities like poets, inventors, or French kings. Working as a group, students will need to research information about a chosen topic. If you would like to assign group work to students who aren't in the same class, the online platform is an ideal tool to communicate about a project. For example, you could encourage students to participate by sending out a quick notification.
Organizing prep work
Once all participants have been invited, they can start messaging each other on the forum. Both students and teachers can use the forum to select topics and assign each other tasks. To start a brainstorming session, organize ideas, or keep an eye on an issue, the Collaborative Wall is up to the task. This app is a space where you can add Post-Its that include sound, photos, text, or videos. You can also allow the group to access the same resources via a shared folder in the Filespace. If you have too many files to share, you can also create sub-folders for each category. Most importantly, each contributor can add notes to their documents.

Writing together with the Collaborative Pad
Students working in groups can join forces to write a text at the same time with the Pad. Each student has a specific color and can talk with other participants via instant messaging. You can also create separate sections to assign group participants' contributions more effectively. The "Dynamic History" feature lets you see all edits that have been made to the document. The Collaborative Pad app is designed with text processing in mind but does not support multimedia content. Users will need to open a different application to finalize the formatting.
Collaborating with Wiki
You can also ask students to create a collaborative encyclopedia that is safely accessible and shared on NEO through the Wiki app. This app lets you create an introductory page that includes a summary of the topic and then design additional pages featuring each person's contribution. Quick tip: Make a template in the Wiki app first so the content and design of each page are consistent. After publishing, you can task each group to read the other participants' entries and ask questions or debate specific points in the comment section.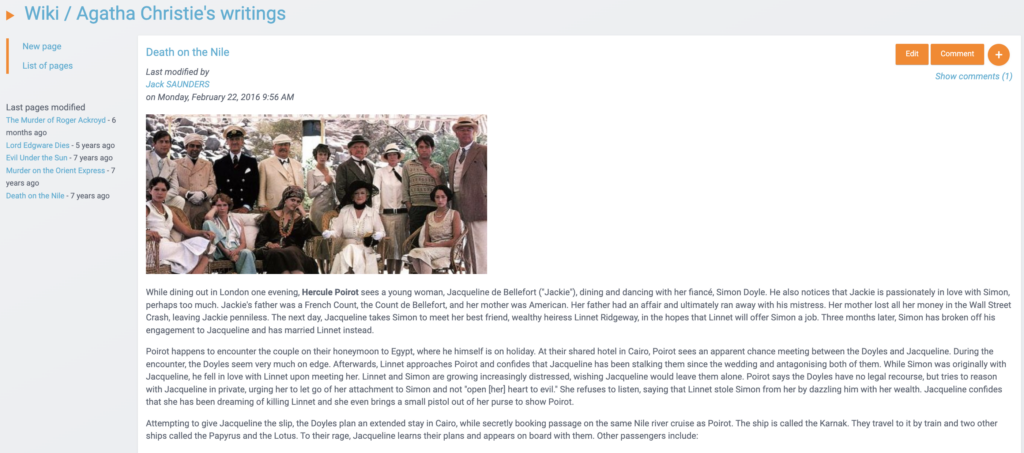 The rest is up to you!