Five Ways to Use Video Recording in the Classroom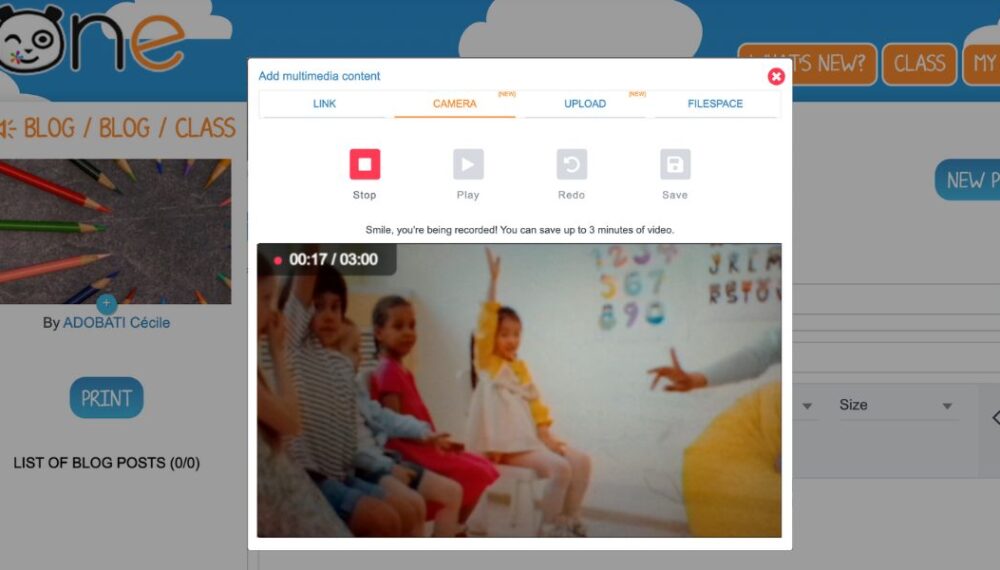 Video recording and sharing are a built-in part of your ONE virtual learning environment. Need some inspiration to get started? Whether you want to focus on book reviews, exercise sessions, or create an extension of the day's lesson, read on for five ideas that have been tried and tested by other teachers.
Videos have an incredible ability to capture and hold students' attention and are becoming more and more popular in schools. To help you bring this media into your own classroom, a video recording and sharing module that is as intuitive to use as the Voice Recorder has now been added to ONE. Available to all teachers, the module lets you create three-minute videos with your camera and incorporate them directly into your teaching materials. There are lots of ways you can use videos! Your videos can be used to help teach lessons, communicate, or facilitate self-expression, both in the classroom and remotely.
1. Recording a video to show mastery of a skill
Recording an important event for the school or class is probably the most obvious way to use video. Video lets you capture a memory and share it with students' parents, but it's also a great way to showcase their work and celebrate the end of a project. "Last December, I recorded my student's choir performance," says Léa, a preschool teacher. We did several practice runs, and then we watched the video together to see what we could do better. When they watched themselves, the students could see where they were struggling. And if one of them decided to clown around, I could also show them proof that it was obvious and that everyone would see when I shared the video."
2. Self-analyzing after exercise
Take a page from professional athletes and use video to encourage your students to observe their movement in PE class frame by frame to improve their technique. "We just finished the 'Throwing Far' lesson series. I recorded it so the kids could watch themselves. We compared movements that were working well for some and not so much for others. For example, we noticed that the students who raised their arms above their heads were able to throw much farther," says Léa. "Right before that, we had done the 'Run Fast' lesson series. I added the videos to the class Blog, and then students were excited to show their work to their parents in the evening."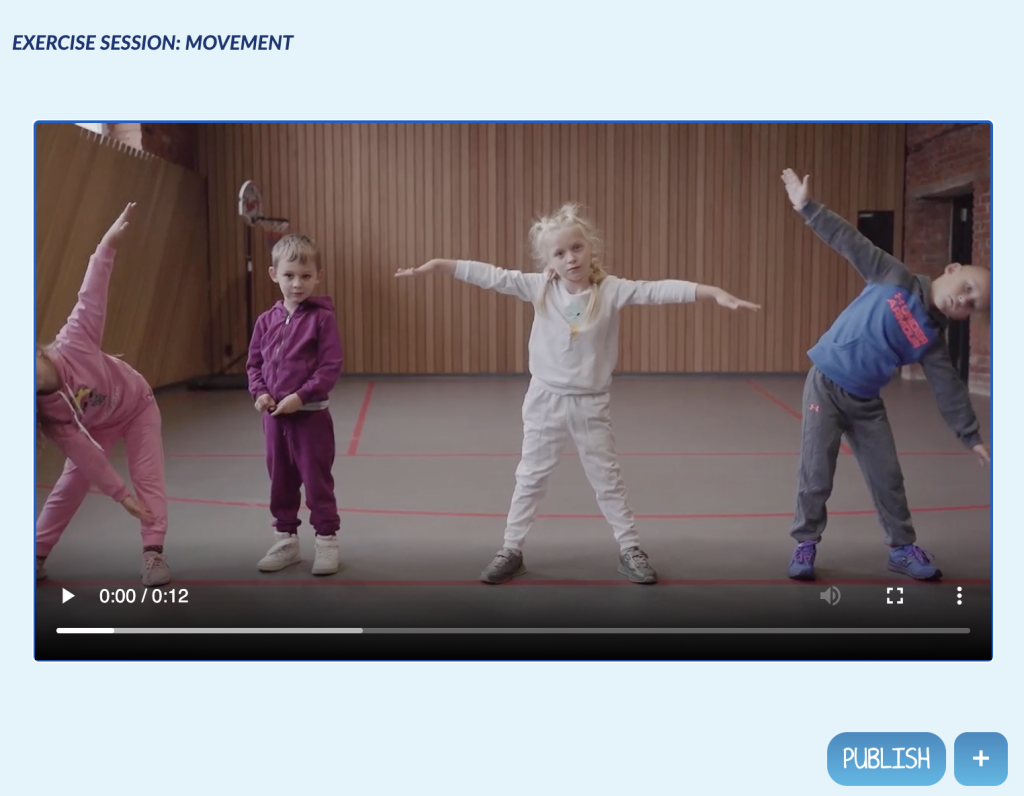 3. Drawing geometric figures step by step
The benefits of video are clear when it comes to presenting a series of steps needed to complete a process. For example, Maud, who teaches the final year of elementary school, uses it during her geometry lessons. "When we create complex geometric figures that require technical tracing skills, I record myself doing a demo. I then publish that video in the Homework Notebook. It's also really handy for students who were absent," she says.
4. Expressing critical thinking skills out loud
Maud also came up with a novel way to use videos inspired by the "BookTube" phenomenon, which refers to the collection of literary review videos available on YouTube. This approach not only helps students practice their literary analysis skills, but also learn how to write a text that is intended to be read out loud, present their topic, learn how to use a new digital tool, and cultivate a love for talking about books they've read. "We already taught them to summarize a book and give their opinion about it. Each student selected a book they had read during the year, and we focused on improving their oral presentation skills. We watched videos made by BookTubers and studied how they did it—when they looked at the camera, when they showed the book, when they looked up and spoke clearly, etc. Next, the students practiced, recorded their reviews, and we compiled them in a Multimedia Notebook," explains the teacher.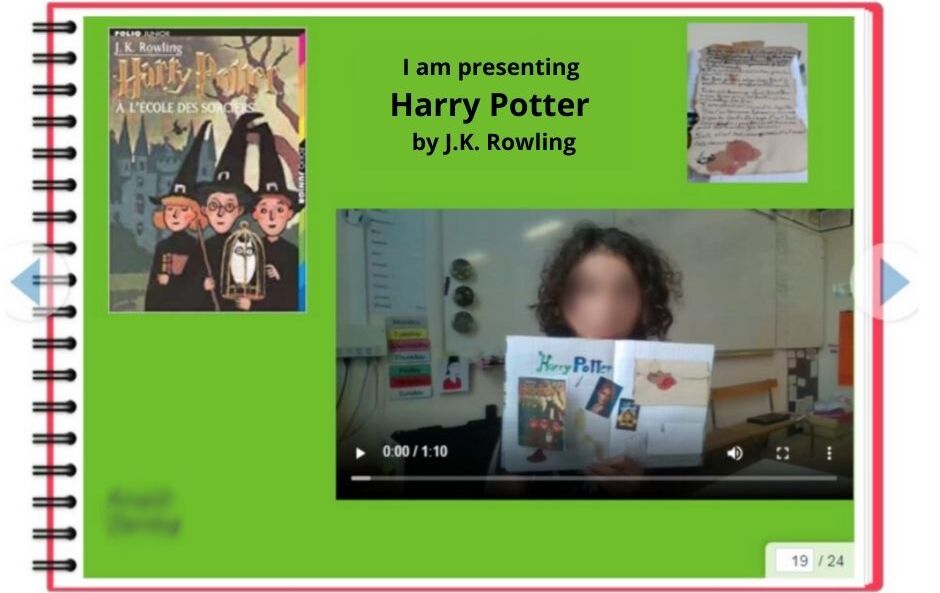 5. Creating teaching tools for online classes
"During the lockdowns, I used a variety of tools to create my short videos. The video recording tool in ONE will make that a lot easier!" says Maud. We often had class all together via webconference, but it took 20 minutes for the students to all say hello.We made sure to keep meeting together, but at the same time, I started making really to-the-point videos to concisely explain the concepts from our lessons," she explains. One of the benefits of this approach is that students have complete control over the video and can watch it according to their needs and pace. They can pause it, rewatch a section, etc. In preschool, Léa also uses video to teach students remotely. "In class, I read chapters from a history book every day.Recording and sharing the video on ONE lets students that might be absent one week follow along with the parts of the book read in class."