Five key apps for teaching a foreign language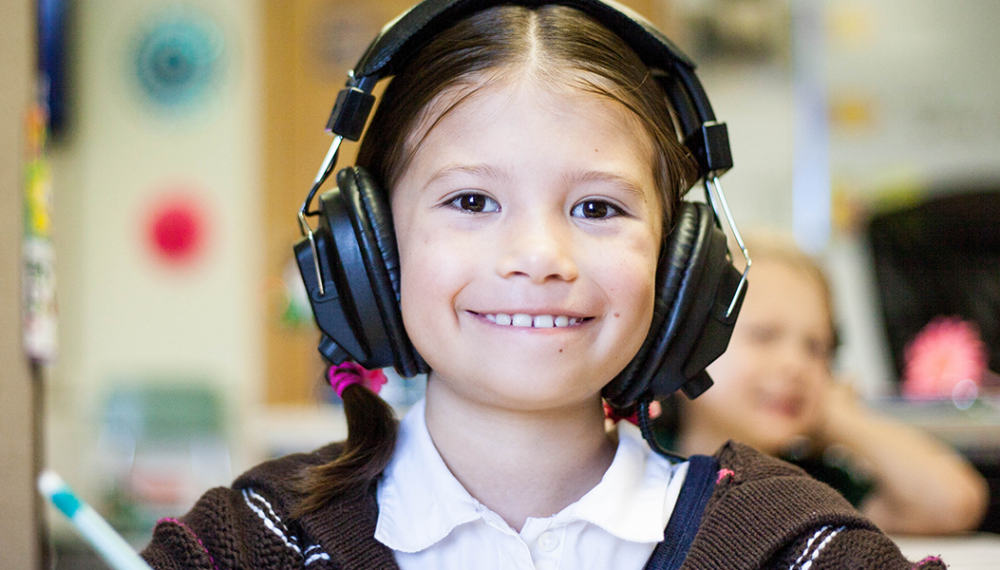 Teaching foreign languages is a priority in primary schools these days. Discover how the applications in your virtual learning environment can help motivate your students and help them retain what they've learned.
As you well know, your virtual learning environment is the perfect tool for diversifying your teaching materials, especially when it comes to teaching languages and keeping a record of your work. It functions as a portfolio that lets students study, lets parents offer support, and lets teachers transmit the concept they taught in class to the teachers of the class above. On ONE, five apps stand out in particular.
For starters, ONE is available in six different languages! You can ask your students to change the language of their virtual learning environment from the customization panel, which is available on their homepage. Throughout their browsing experience, the labels of the VLE will be shown in their chosen language.
1. Text Notebook
To help students and their parents track their learning progress, you can create a Text Notebook for the foreign language of your choice. Every day, you can drag and drop the theme of the lesson, links towards the digital resources used (Multimedia Notebook, Wiki, etc.), and even instructional audio clips recorded with the Voice Recorder and videos to watch later for students who are ready to take their learning to the next level. With the Text Notebook, students can work more independently, gain a new perspective, understand the meaning of their lessons, and practice at home.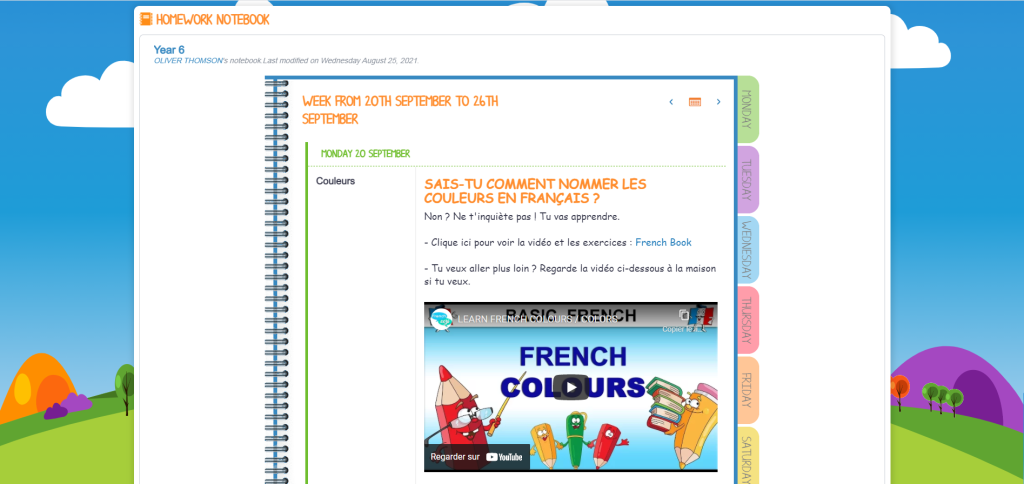 2. Multimedia Notebook
The Multimedia Notebook, ONE's star application, needs no introduction. Its reputation is well deserved. This digital notebook lets teachers compile their lesson activities (one per page) and use a variety of resources, including text, photos, sound, and videos. The Multimedia Notebook lets you take a gradual approach to teaching, which is precisely what it takes to learn a foreign language.
After entering the topic of the session and uploading a corresponding photo, the second page of your notebook can feature a video, song, fable, or story that illustrates situations supporting the main topic. On the next page, important terms are highlighted in the form of a game in which students have to pair sounds recorded using the ONE voice recorder with photos. A wide range of interactive exercises can be added to the notebook to help students practice their skills. Finally, to finish the lesson series, students can be asked to record a speech themselves.
3. Voice Recorder
Speaking out loud is obviously a key part of learning a language. Even though it isn't exactly an application, the ONE Voice Recorder is an essential tool for teaching a foreign language. Teachers can use it to record words, stories, or advice related to a lesson, or invite students to record themselves to demonstrate their skills at the end of a lesson block. The Voice Recorder is available from the ONE homepage or the text editor when you are creating or editing a resource.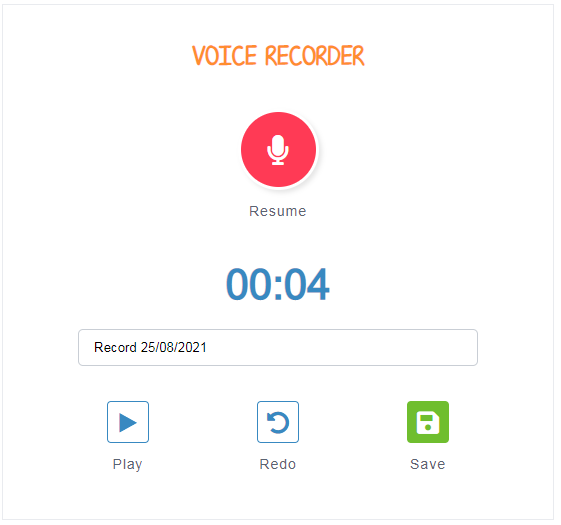 4. Wiki
The Wiki app is a perfect tool for keeping a record of the vocabulary you teach throughout your lessons. Every week, you can task a group of students with filling out the language Wiki with the words they learned during the last lesson. For example, they can look for an image in a folder that you've shared with them in the Filespace, write a message, and/or save a recording with the Voice Recorder.

5. Timeline
Timeline is a tool that's equal parts unique and effective that can be used to display a chronological roadmap of the skills students are supposed to learn throughout the year. You can also evaluate your students' progress by asking them to read a passage out loud and record it with the Voice Recorder to track how their pronunciation has improved.