Five ideas for better parent-teacher communication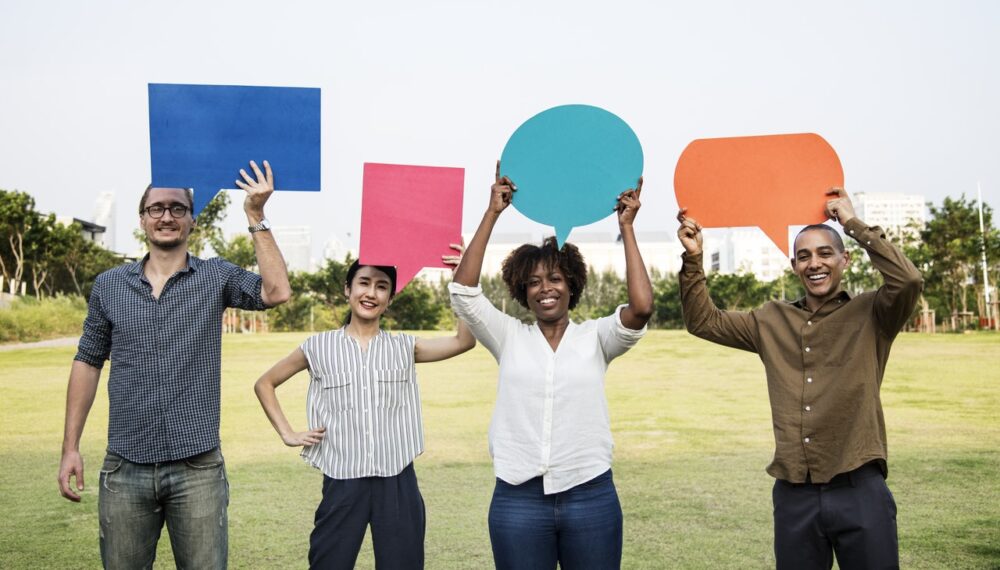 Starting a dialog with your students' parents at the start of the year has become critically important. To help you get there, ONE is offering a quick overview of its best parent-teacher communication tools.
Establishing a relationship of trust and setting a friendly tone between parents and teachers helps students succeed in school. To make it easier to communicate remotely, ONE offers a wide array of simple and effective applications. Here are five ideas you can apply at the start of the year to encourage parents to not only take part in their child's school life and academic success, but also make communicating with parents simpler.
(click on the images to enlarge them)
1. Class activity blog
To highlight all the activities students are doing in class, nothing is more effective than a blog. A blog lets you easily inform parents and include them in their child's school life. Whether you use the blog to recount the day's adventures or talk about your field trips, encourage parents to read your posts on a regular basis, add photos or videos to your publications, and leave comments! You can choose to create and add to your class blog yourself or ask your students to act as intrepid budding reporters. With the "Posts must be approved" option, nothing can be published before you review it. The blog offers a perfect way to interact with parents and show what school life looks like while also having students work on reports and log entries.
2. A close-up on an event with Multimedia Notebook
To highlight a major event, create a Multimedia Notebook about it! Is Christmas coming up? A special themed day on nature just around the corner? Create a notebook, describe the day on each page, and add lots of photos to illustrate the activity! You can also add captions or describe the students' reactions and comments during the event. The Multimedia Notebook is a great scrapbook! Share it with your students and their parents, who can then print it out and keep it at home if they want.
3. Keep track of your lessons with the Homework Notebook
The Homework Notebook helps you talk with students and parents about lessons and homework. Create your Homework Notebook, write down the class lesson and any homework, share it with students and parents, and add to it regularly by categorizing content according to the day of the week. Parents will receive a notification every time something new is published. This allows them to easily (and remotely) keep up with what their child is learning by reading a concise overview of what is taught in class every day. Parents can also help review tough concepts at home if needed. Finally, the Homework Notebook is a great way to keep a log of all the concepts learned in class and track students' progress.
4. Read-receipt tracking for your important messages with the Schoolbook
Do you need to send important information home and want to make sure parents know about it? Use the Digital Schoolbook! This application was designed precisely for this purpose. Whether you need to talk about a meeting, a permission slip that needs to be signed, supplies that should be purchased, or individual check-ups on a student's progress or behavior, send a message to your students' parents and track when it is opened. When you write a message, you can decide whether to allow parents to respond or not. Finally, by clicking on "Tracking information," you'll see a list of your students and two columns. The "Opened" column lists students for whom at least one parent or guardian has read the message. The "Unopened" column indicates the students whose parents have not yet clicked on the message. For the latter category, you can print out the message on paper coupons to make sure everyone has received the information.
5. Welcome parents to ONE with the Mailbox
We all know how an inbox works! ONE's Mailbox is the main application for communicating with parents. At the start of the school year, after sending parents their VLE activation codes, you can initiate a conversation by sending a welcome message over the platform. This message will help set a friendly tone and keep parents informed about major events in the year to come. Be sure to list all the applications you will use to communicate with them in your message. For example, you could let them know you've created a Class Blog and a Homework Notebook. By adding links, parents can even take a look at your content and better understand your approach to teaching.