Communicate with Parents More Easily with ONE!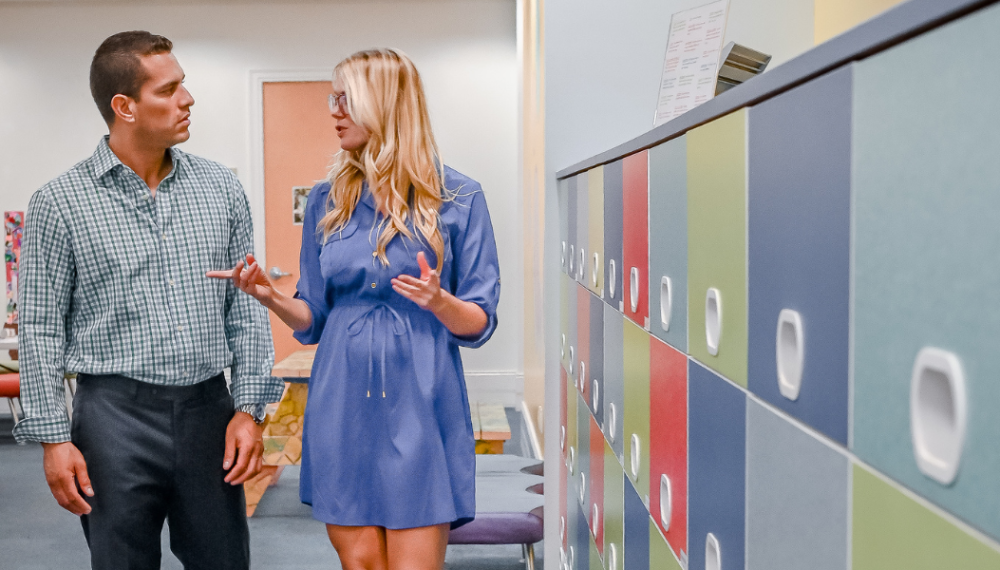 One makes it easier to communicate with families. Read on to learn more about a few of the apps that we've fine-tuned for effective, well-managed communication!
💬 Mailbox : Our centralized mailbox on ONE is the perfect app for communicating with parents. The app works like a traditional inbox. You can quickly, effectively, and securely communicate by sending messages, either to a group or individual.
"With Mailbox, I have a written record, which hasn't always been the case. The response is almost instant, which means parents also save a significant amount of time. I no longer have to worry about lost documents or requests that were never sent. With Mailbox, I have everything I need without having to rely on a middleman. The VLE has made my life easier, and families don't have to rely on notice boards to stay informed." Malika Nessah, Principal of Reims School and a specialist in priority education zones in the 17th district in Paris.You can read her full review here.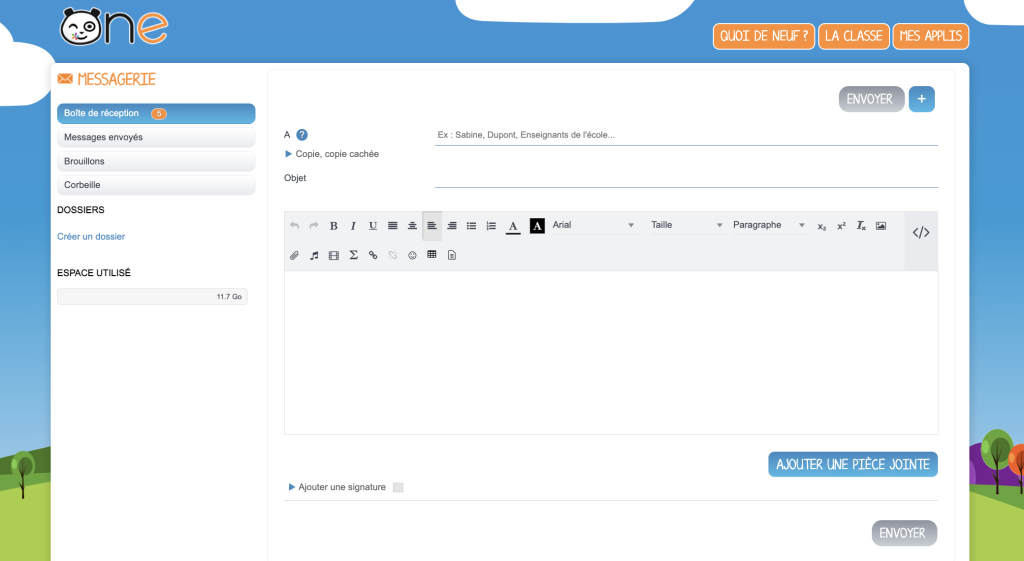 📰 News : With our News app, you can easily share important information, whether it's the plan for an event or the cafeteria menu. In two clicks, you can incorporate any type of content, including text, images, audio, videos, and external links.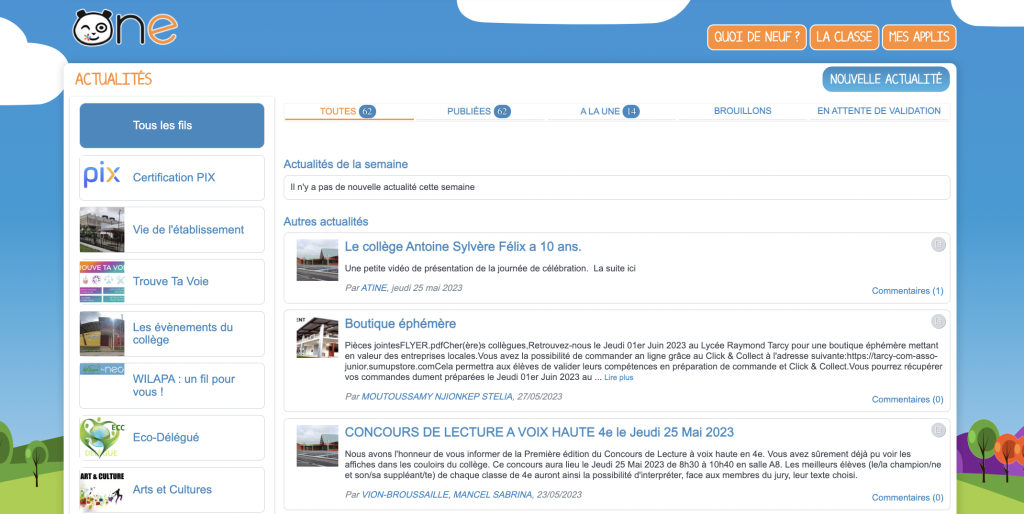 📔 Schoolbook : Use Schoolbook to share important information and ensure that parents receive it. Whether it's for upcoming meetings, signing forms, or bringing in supplies, teachers can track parents' read receipts to ensure the message has been passed along.
"We only use ONE now! All communication is now paperless. I'm the principal of the school, so for all the information that I need to share with parents about events, the school community, reports, and school council, absolutely everything goes through the VLE. I send out this information using Schoolbook. Every class also uses Mailbox. Everything goes through ONE."Virginie Tomc, Principal and Kindergarten Teacher.Read her full review here.
📝 Class Blog : Show off your students' work with a blog! This application provides a convenient way to keep parents informed and involved in their child's school life. The blog serves as the perfect tool for documenting daily activities and capturing special events like school outings or celebrations.
Marie-Claude Marie-Françoise, the principal of Les Caramboles School in the Saint-Paul 1 district in La Réunion, encourages teachers to ask parents to check the blog and talk with their child about what they have done in class.
"In terms of learning, it helps them build their vocabulary and really includes their parents. It's great, and it's what's been missing from school up to this point."
📝 Homework Notebook : With our Homework Notebook, you can jot down the lessons covered in class and the assignments to be completed at home. Both students and parents can access it. Plus, with the app's notifications, parents can be updated about every new publication, ensuring they don't miss out on their child's educational progress.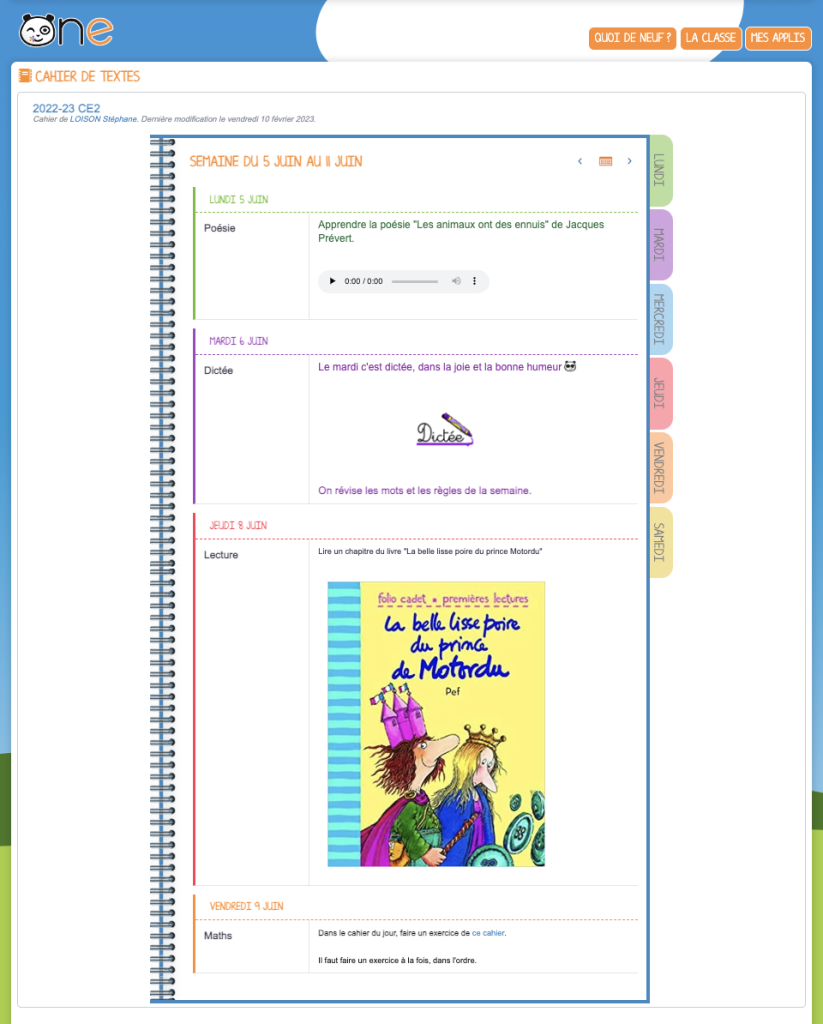 💡 Flash Message : Your school's administrator can create flash messages, which are perfect for sharing important information to all teachers, staff, parents, and/or students. With this feature, you can communicate quickly and effectively about important updates.
📱ONE Pocket : Enjoy the mobile version of ONE by downloading our ONE Pocket application! Designed specifically for families without a computer at home, this application enables parents to easily communicate with the school and stay updated about the latest news in real time, directly from their phone. Simple and practical, ONE Pocket makes day-to-day tasks easier for parents.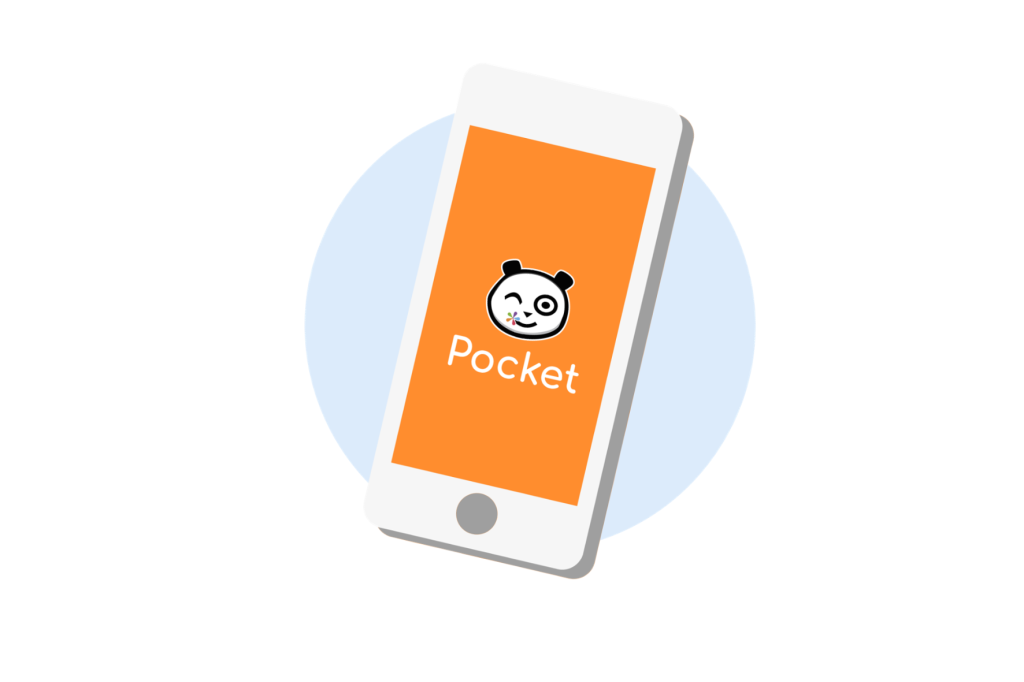 💡 Tutorial and Help : To help parents in familiarize themselves with ONE, we offer a video tutorial called "Getting Started" and a dedicated booklet created specifically for parents. This way, they can navigate our platform on their own and fully enjoy its benefits.
Become part of the ONE community, where you'll experience a new, efficient, and secure way of communication. Make your life easier and start using ONE!