2022 Wrap-Up: A Community, Team, and Projects That Are Constantly Expanding!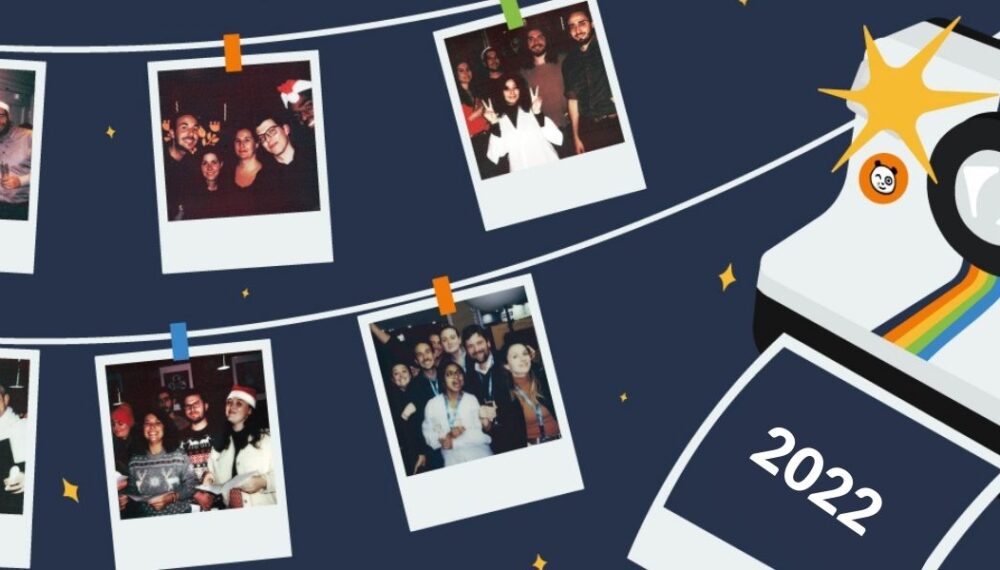 Now that another year has come to a close, it's time for the traditional look back at all the highlights from Open Digital Education's teams. This year was especially packed with new projects, uses, and innovations for ONE and NEO. All of this was made possible by our team, which added new members to better respond to the needs of a community that is growing as well.
Seventeen new employees
In 2022, the team grew from 45 to 54, and 17 new recruits joined us at Open Digital Education: Thomas, Vincent, Camille, Junior, Jeremy, Cécile, Sofiane, Miali, Assiya, Léa, Edwige, Carlos, Sokhna, Nathalie, Anna, Gwendal, and Laurence. Each of these talented individuals brings new expertise to the table to further strengthen the entire team's skillset. The year also saw a number of new features, including video recording, the roll-out of the Exercises app to elementary schools, the addition of the Schoolbook to the ONE Pocket app, new Library features, Widget Studio, and more. Plus, many of these upgrades, like always, were based on your suggestions! Learn more about them and share your feedback on our Road Map. Would you like to be part of the adventure as well? We still have a few job opportunities we'd love to share with you! Find out more here.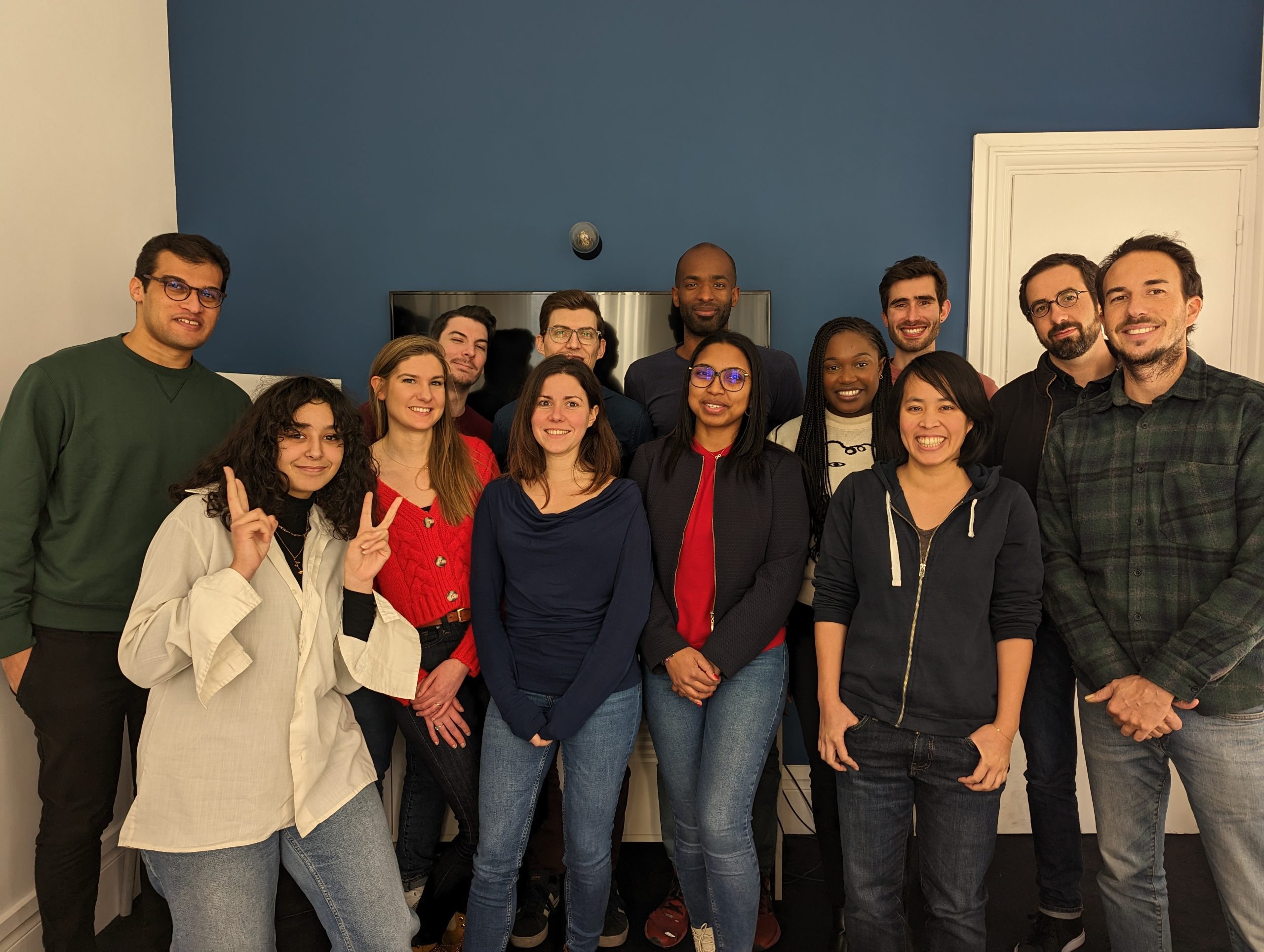 Local support provided both in France and abroad
At Open Digital Education, at one point or another, we've all met our users and clients in person during trainings, pilot committees, and trade fairs. This year, we placed a real emphasis on our international presence by stepping up our events in Canada, Latin America, and Spain. We'd like to especially thank Carlos Niembro, who is spearheading our expansion in Latin America from his home base in Mexico. To mention just a few of the many things he has accomplished, he organizes webinars and masterclass for teachers and school principals throughout South America. In fact, we have a job opening for candidates interested in helping to expand ONE and NEO's presence in Spain. Feel free to share the news!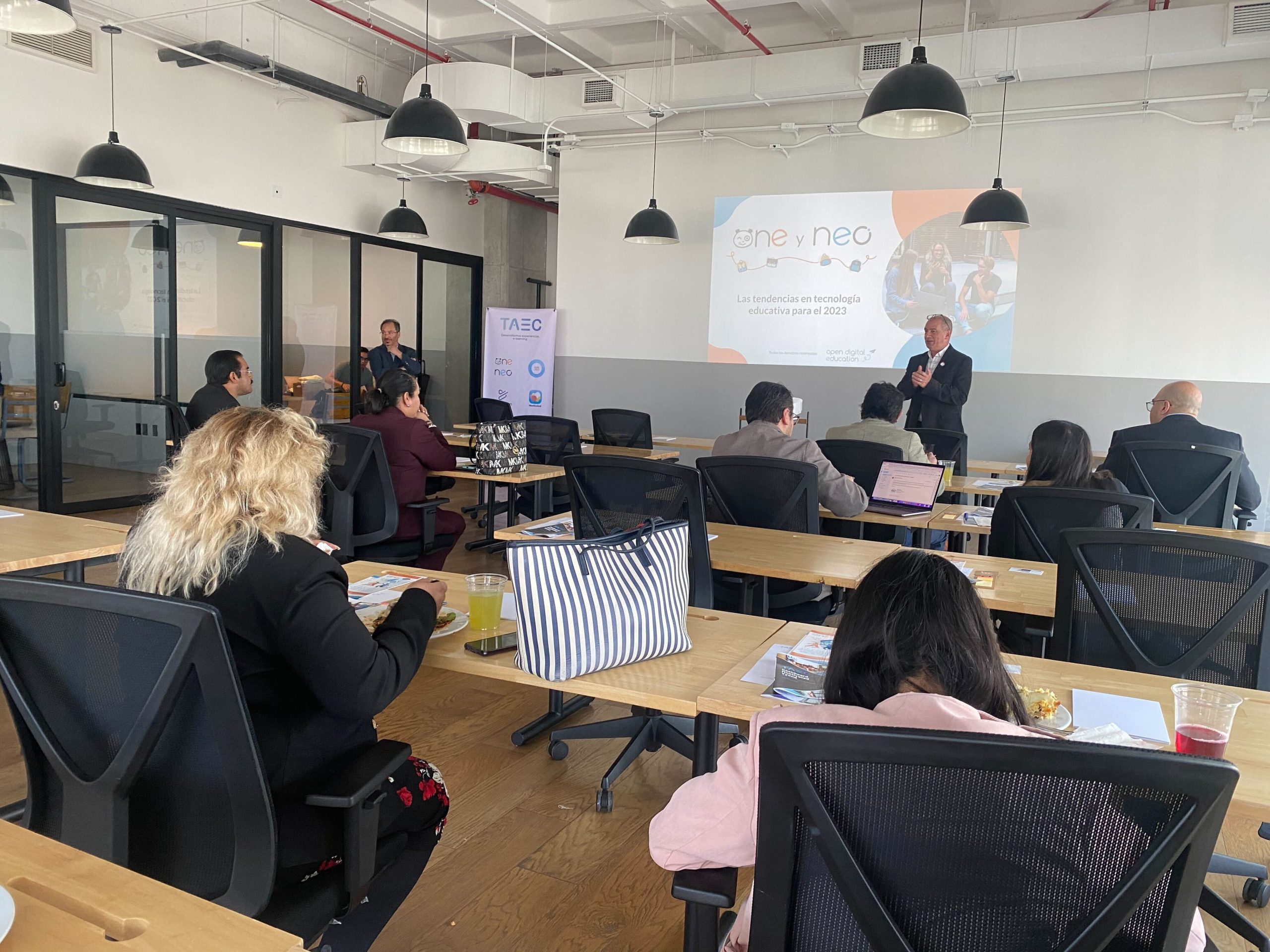 162,000 classes use our solutions
The number of people using our educational social networks is only going up. We now boast 9.5 million users: 4.5 million in elementary schools and 5 million in high schools. In addition, 3.8 million students in 162,000 classes in 16,000 schools have access to our online platforms. One out of every four elementary schools uses ONE in France! The 2022 school year got off to a great start with 87 million connections in September, i.e. 30% more than the previous year. But beyond the numbers and our solutions' (many!) contributions in terms of communications and organization, it is our platforms' educational impact that really pushes us to keep going here at Open Digital Education. That is why we are thrilled to note that nearly one of every two visits (45%) leads to a more engaging form of learning, whether that be educational content, exercises, a group project, or more.
A gold star for mobile platforms
The number of connections has increased thanks to our mobile platforms (on both the app and responsive website), the use of which has more than doubled this year. We met the symbolic milestone of one million connections through ONE Pocket and NEO Pocket on October 10, 2022. This format is particularly convenient for parents, forty percent of which sign in from their smartphones. Thanks to our mobile apps, the number of parents signing in has doubled.
Thirty cities and two French departments have joined the ONE and NEO adventure 
On the elementary school side of things, our panda continues to amass quite the following! The elementary schools of eight major cities in the Île-de-France region have now been fitted out with ONE, including Nanterre, Ivry-sur-Seine, Livry Gargan, Bagnolet, and Suresnes. In Essonne, now that the city's middle schools are on the platform, it's time for the elementary schools to sign on to https://monecole.essonne.fr (by ONE!). Throughout the Provence-Alpes-Côte d'Azur region, we are happy to report that dozens of new towns have joined our ranks. NEO, the older brother to ONE, has been rolled out to middle schools in Var and is now being used in New Caledonia as well.
Time to welcome in 2023! Our resolutions are the same as last year's.  We aim to move forward in close collaboration with users, deliver digital uses with high educational added value accessible to as many people as possible, and work in partnership with an increasingly engaged educational community. We have plenty of surprises in store for you, and we wish you a wonderful new year!